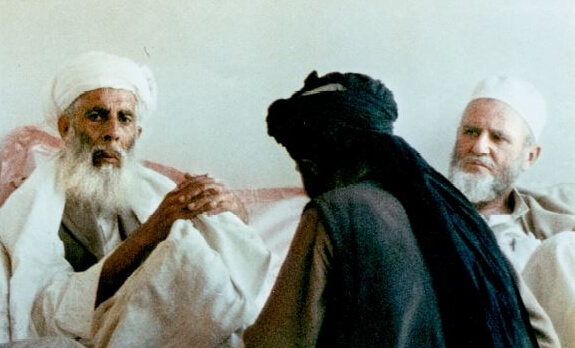 Abdullah (right) and his Sufi teacher, Shaikh Abdul al-Qayyum (left),
Afghanistan 1974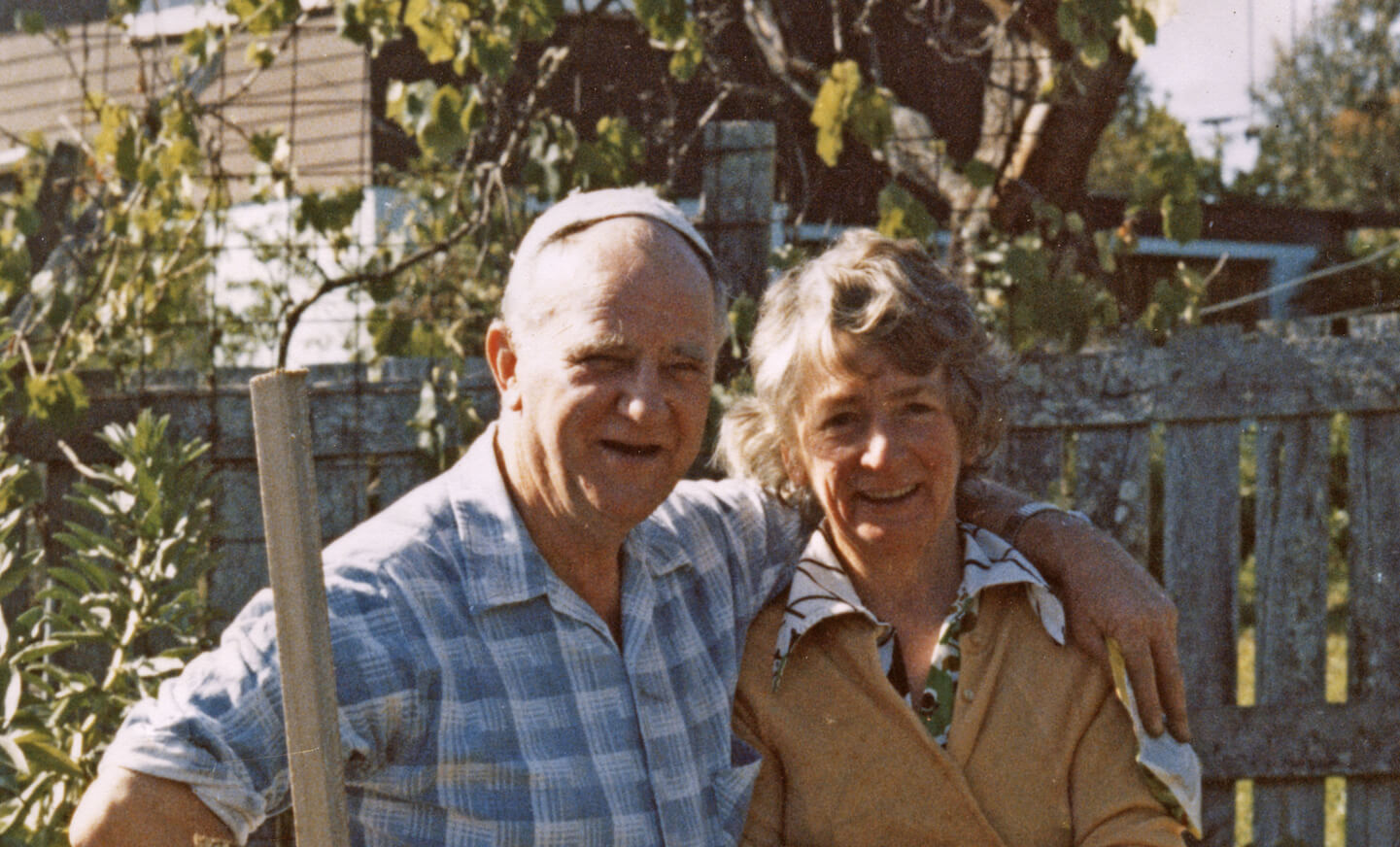 Abdullah and Rosalie in their garden, Auckland 1978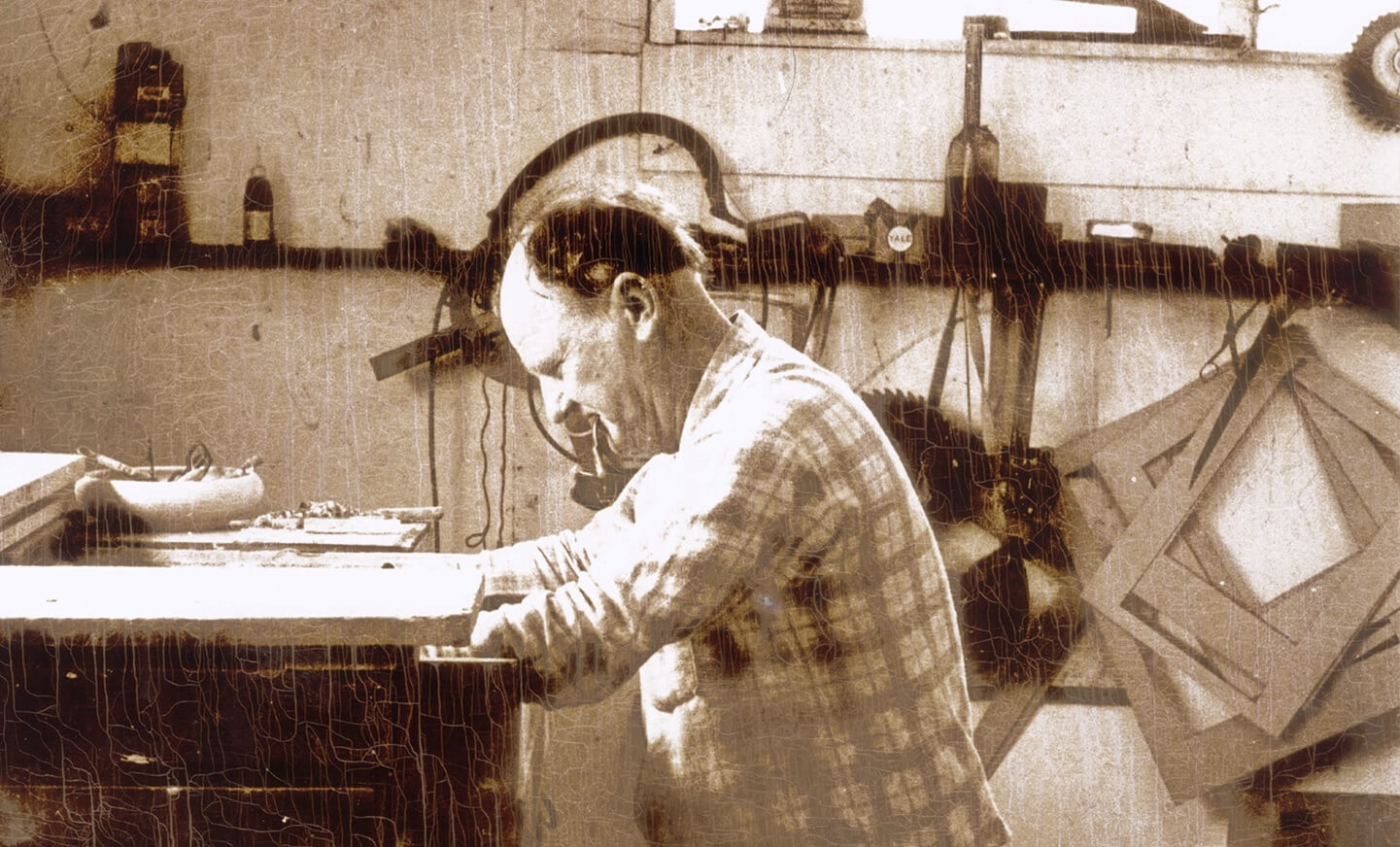 Abdullah at work in his pottery, Auckland 1970s
Abdullah Dougan
Abdullah taught a practical fourth-way method of self-development for Westerners, drawing on the ideas of G.I. Gurdjieff, Hazrat Inayat Khan and Sri Ramdas of Kerala, among others. Increasingly throughout his life his own inner development informed his teaching. 
By the age of 35, Neil [Abdullah as a younger man] had served in World War II, married, had two children, divorced, developed a large building business and formed the opinion that life was futile and sex the driving force in man. At this time, a chance reading of Paul Brunton's The Hidden Teaching Beyond Yoga and conversation with a follower of G.I. Gurdjieff led him to start working on himself in a different way.
In the subsequent ten years he was involved in Gurdjieff groups, started a new business, and led a full family life with his second wife, Rosalie, their three children and Rosalie's three from a previous marriage. His work on himself intensified and he continually sought wider guidance, while striving always to find out for himself the truth of ideas. He started his own Gurdjieff group, of which he saw himself the leader, not the teacher.
In 1968, following inner guidance, he travelled to Afghanistan and met Shaikh Abdul al-Qayyum, who became his teacher, initiated him as a Naqshbandi Sufi and gave him the spiritual name Abdullah. On his return to New Zealand, Neil became the teacher of the group there and over the next few years infused his teaching with ideas from Abdullah.
In 1974 Abdullah completed a forty-day fast while travelling in India and Afghanistan. This marked a significant stage in his inner development.
Until the year of his death (1987) Abdullah worked as a winemaker then potter in Auckland and continued to teach. In 1985 he founded the Gnostic Society (Inc.), including the Sufi Brotherhood.
Abdullah's main aim was to wake people up so they might find their psychological and spiritual potential. To this end he instructed individually, held regular question-and-answer sessions for groups of pupils and conveyed his ideas in written, graphic art and musical form.